ZivZo Marketing, Advertising & Video Production Agency
---
Full-Service Marketing, Advertising & Video Production Agency
ZivZo Delivers Results, Not Excuses!
See the Video Above to Learn About ZivZo
See Our Video Work For Yourself
---
Let ZivZo Tell The World Your Story!
---
ZivZo offers affordable solutions: professional video production and creative marketing solutions.
If you don't have ZivZo Videos in today's marketplace, you are at a huge disadvantage.
What We Do
VIDEO PRODUCTION
Advertisement Videos
Animation Videos
Bio Videos
Business Infomercials
Business Pitch Decks
Corporate Videos
Elevator Pitch Videos
Event Videos
Fitness Videos
Governmental Videos
Instructional Videos
Legacy Videos
Livestreaming
Music Videos
Personal Infomercials
Political Videos
Product Videos
Religious Videos
TV & Digital Commercials
Video Demonstrations
Video Resumes
YouTube Videos
MARKETING & ADVERTISING
Ad Placement
Digital & Print Ad Creation
Direct Mail
Digital Marketing
Email Marketing
Graphic Design
Landing Pages
Lead Generation
Logo Design
QR Code Optimization
Social Media Marketing
TV & Digital Marketing
Video Brochures
Video Businesses Cards
Video Postcards
Video Signatures
Webpage Development & Related Services
PHOTOGRAPHY
Head Shots Photos
Group Photos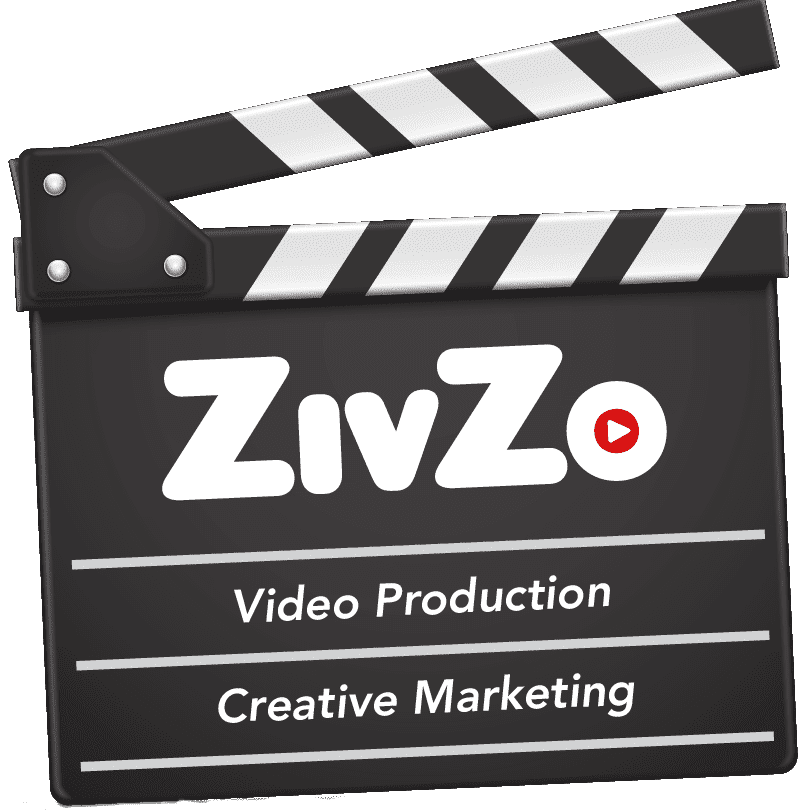 One Minute of a ZivZo Video is Worth 1.8 Million Words in Terms Of Customer Impact & No Other Medium Can Reach People Faster, More Effectively or More Economically Than Video!
The Power of Video
94% of people watch video to learn about a product or service. Of that 94% who watched video, 84% purchased the product or used the service. If you are not using video in your marketing, you'll be left behind in the dust of your competitors!
See The Video Below To Learn Why You Should Be Using Video!
Testimonials
---
"The staff at ZivZo made it extremely easy to create my video and they were there every step of the way. They helped me with my script and the entire process was quick and easy. I was in and out of the studio in less than 30 minutes and the professional finished product is first class. After only 1 week, I have received great feedback and I picked up 2 new clients directly due to the video. I would highly recommend ZivZo to other attorneys and other professionals."
Richard Rosenblatt
Rosenblatt Law
"Thank you ZivZo! I was blown away and I am extremely pleased with the quality of the video you produced for me. I never would believe I could get such a professional video with all the bells and whistles for such a great price! Thanks again….I will be using you for all my video production from now on. I also recommended ZivZo to my business network group."
Dan Grossberg, CPA
Better Books 360
"I was overly impressed with the ZivZo process…very professional, and extremely high-quality production. There is a HUGE difference between a do-it-yourself video and the professional videos ZivZo produced for me at a crazy low price. I use the video on my website, Facebook Twitter, LinkedIn and I have included the video link to everyone I email. I have also had great results by including the QR Code linked to the video on my mailers and postcards. I will be using ZivZo for my future projects and I have endorsed ZivZo to a number of my associates."
Bill Stat
Equipment Solutions, Inc
"I am a real estate agent and I have been using video to promote my business for a long time. I used ZivZo to produce an introduction-type video for me and my firm and I was extremely pleased with the results. The production staff were professional from start to finish and the price was hard if not impossible to beat. Well done….Great product!"
Brad Rozansky
The Rozansky Group