ZivZo's Video Brochures & Boxes
The Ultimate Marketing Tool Available!!
---
Video Brochures and Video Boxes are self-contained audio-visual presentations that will highlight your organization's products, services, or events. They provide the most effective marketing technology on the planet that allows a thin high-definition LCD screen to be built into either a hard or soft cover folder and/or a box that is fully customized to your liking.
ZivZo's fully customized Video Brochures and Video Boxes are the most innovative, and powerful marketing tool available! We produce Video Brochures and Boxes that are guaranteed to get you and/or your organization in front of your desired audience.
Video Brochures & Boxes connect directly with your target market intellectually and emotionally and brand your marketing message in one complete package. ZivZo combines tried and true direct marketing methods with new-age video technology to highlight your message and make it stand out from the crowd.
ZivZo creates video brochures, video boxes video books, video postcards, and video business cards that combine video, audio, and print to reach and WOW your target audience.
One-Stop-Shop
Best of all, ZivZo does all the heavy lifting; graphic design, scriptwriting, video shooting & editing, and will even have your video brochures and video boxes delivered to your desired recipients. Turnaround time is typically 30-45 days.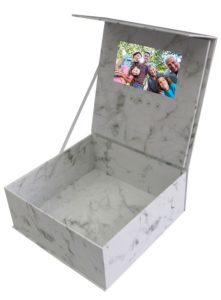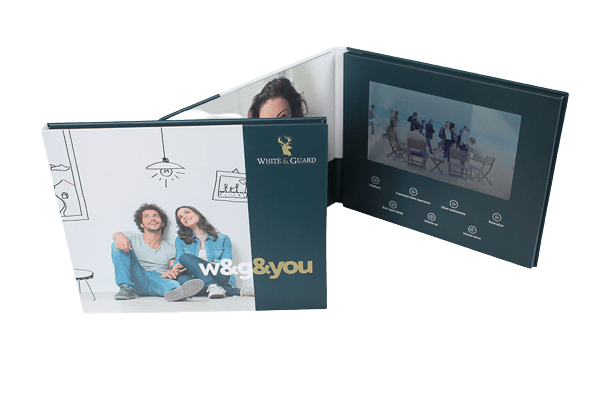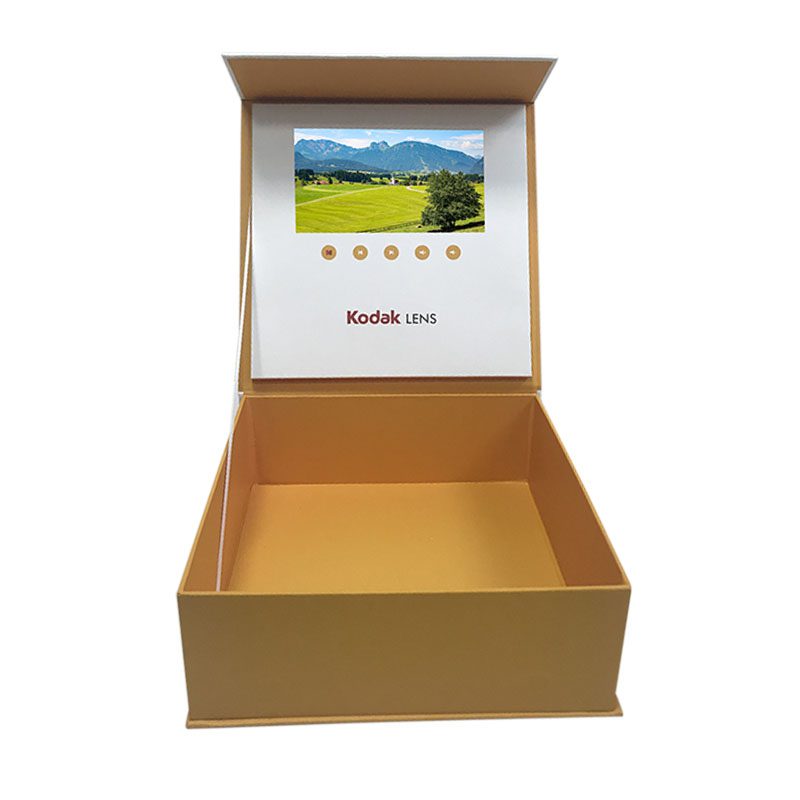 Unique, Impressive & Delivers Spectacular Results!
---
Ideal for; Brand Promotions, Corporate introductions, Business Pitch Decks, Lead Generation, Fundraising, Product Promotions, Private Events, Political Campaigns, Service & Tech Solutions, Invitations, Education & Instructional Solutions- just about for any type of presentation.
Pricing Based On Quantity & Options Below:
Custom Size Brochure
Full-Color Graphic Design & Printing.
Matte or Soft Touch Lamination
Script Writing, Video Production, Editing & Sound Track.
Loading Videos To Brochure
Screen sizes- 3″, 4″, 5″, 6″, 7″, 8″, or 10″ IPS High-Resolution Screens.
Video Format-MP4/WMA/AVI/RMVB/ & More
Touch Screen or Up to 20 Separate Manual Video Buttons (videos can be changed out & new videos uploaded from any computer).
Compatible Operating System-Windows & Mac
Memory From 128m to 16GB
Video Play–Open & Auto-Play or Manual On/Off
Speakers w/Volume Control
3 to 10 Hour Rechargeable Battery
Data /Charge /Ac Cord
Fulfillment Service
Stand Out from the Crowd
For many reasons, the brochures and video boxes are worth the money. First and foremost, they are so unique, they always get delivered to your recipient! They are the most impressive and powerful marketing tools that blow away the targeted recipients and present messages in the most effective way. If you are attempting to get in front of an organization's Director, CEO, or President, or decision maker a video brochure or video box will get in their hands and be seen and watched, guaranteed! In addition, video brochures, and boxes are so impressive they often make their way throughout the entire office.
Your video message can be as long or as short as you like and will be presented on a 5-, 6, 7- 8, or 10-inch super-high-resolution screen tucked inside your company's custom-designed video brochure or box. It's the most innovative way to be seen and heard by your customers.
If a picture is worth a thousand words, just think of the impact of your organization's customized video brochure when your customers can see and hear you deliver your message. It's like getting a computer or interactive PowerPoint presentation in the mail, and it's so original everyone in the office will want to watch it! Best of all, your message will be front and center, and you'll have the undivided attention of your customer.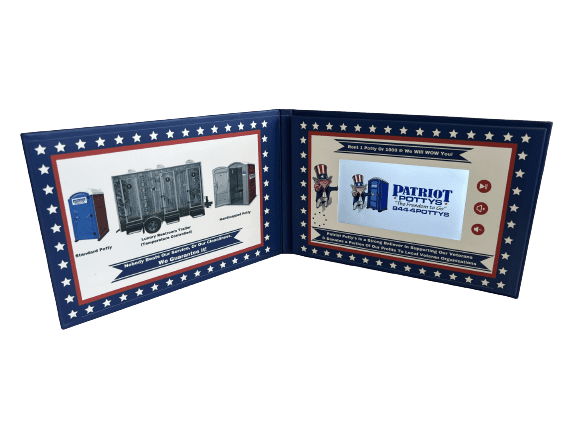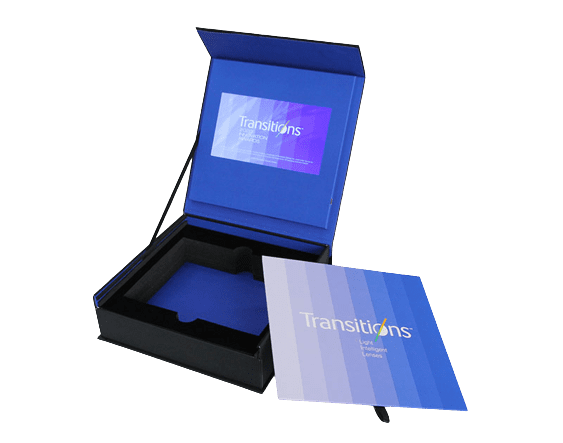 Marketing, Events & Celebrations
---