Video Resumes Get Applicants Employed Lightening Fast!
By Benson Fischer
Want To Get Employed Fast?
Video Resumes is the new creative type of resume that allows an employer to get that first impression of you and shows your enthusiasm, positive attitude, credibility, personality, people skills, personal presentation, creativity, and flexibility. Nearly 90% of employers surveyed stated that they would watch a Video Resume while over 95% of written resumes are never read. Therefore, if a picture is worth 1000 words, think of how effective a Video Resume will be.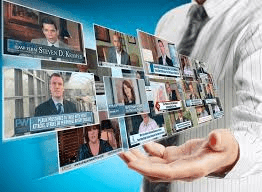 Video Resumes speeds up the entire screening process for the applicant and an employer can determine very quickly if the candidate is a good fit.  They have become extremely popular with the demise of face-to-face job interviews and they are also amazingly effective. Video Resumes provides tremendous flexibility for candidates, by removing the expense and time of travel.
With today's technology, a Video Resume can be interfaced with an online application simply by adding a link to the application. If the resume is printed on standard stationery a QR code can easily be printed directly on the resume and viewed from the employer's smartphone.
According to a survey of over 2,000 recruiters, 80% of them believe that Video Resumes are a better way to get an employer's attention than a written resume. Employers cannot help to notice the additional effort a candidate has made to provide an excellent first impression from their video which is crucial in determining the right person for the job.

How To Present Yourself In Your Video Resume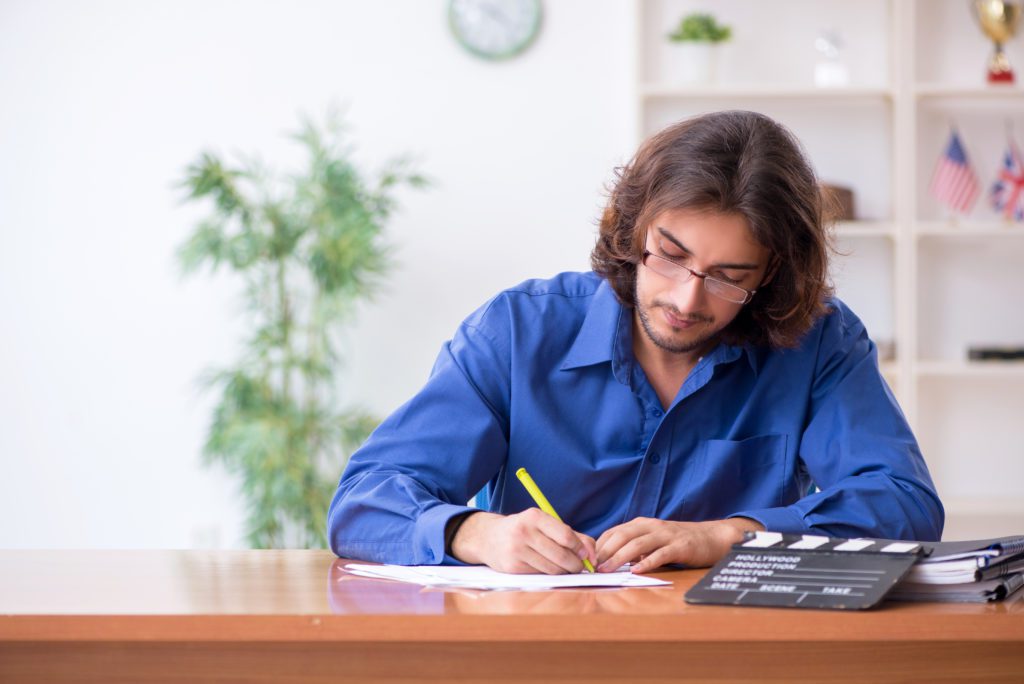 The main function of a Video Resume is to introduce yourself to potential employers, make a great impression, and ultimately be offered the position. The video resume is almost like a mix between an interview and a resume application, and you need to embody some features from one and some from the other.
Having confidence, will not only get you more attention, but it will instill a sense of trust from potential employers.  You must display a positive and friendly attitude. Whatever you do, relax, smile, and stay upbeat. Look into the teleprompter and keep your head up, have good posture, speak normally, and make sure you come across as authoritative.  And if you stumble, don't sweat it, you will have plenty of time to get it right!
Your Video Resume script should have 5 distinctive elements; (1) The opening introduction of yourself and what you do. You also need to state what kind of job you are looking for. (2) Why you are passionate about the specific field (3) Your experience & accomplishments. (4) Your attributes (but not more than 4 attributes). (5)  The conclusion and call to action and/or what you want the employer to do after the video are over.
Don't Cut Corners, Hire A Qualified Video Production Company
Anyone with an iPhone can make a video for next to nothing. However, that is not what you are paying for. You are paying for results and a return on your investment! A qualified video production company knows how to write an engaging and compelling script that will deliver a return on investment and fantastic results. Finding a video production company that provides the ability to write a great script, obtain experienced talent, shoot, edit, add a soundtrack, and add all the bells and whistles to your video is well worth the money.
Don't cut corners, engage a video production company that has the experience, references, and a track record of success, like ZivZo (ZivZo.com)
Call Us At (833) 948-9663 or Fill Out The Form Below