VIDEO SERVES UP BIG RESULTS FOR CATERERS!
By Benson Fischer
Want to Grow your Catering Business & Increase Bookings?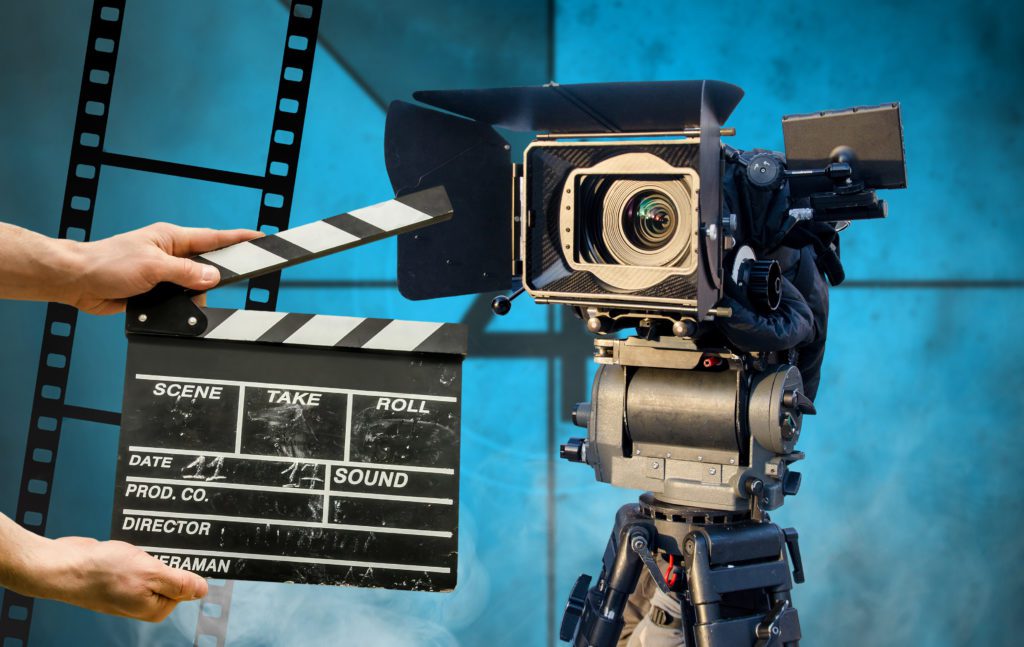 Reach more potential catering customers by incorporating video into your marketing strategy. If you're like many caterers, you probably rely heavily on word of mouth when it comes to marketing your own business: A bride-to-be remembers the delicious food she had at a friend's wedding, asks who the caterer was, and—voila!—you've got a new client. But if you're interested in aggressively growing your catering business, it's time to start beefing up your marketing strategy and video is the best way to drive more traffic, leads, and conversions.
Boosting Your Catering Business With A Video …Why Video?
When it comes to marketing your catering business, it's important to make things as easy for potential customers as possible. A recent Animoto survey found that 63% of consumers think catering companies that use video know how to reach their customers, and 1 in 4 consumers lose interest in a catering company if it doesn't use video. Consumers want to be marketed to with video, and if you're not incorporating video into your marketing strategy, you're missing out on valuable leads. Video can also help get your business in front of more eyeballs. Not only does video lead to higher placement in search results, but it's also the medium that gets the furthest reach on many social platforms. Data from Social Bakers reveals that Facebook videos get more reach than any other type of post, including photos, links, and status updates.
Marketing Your Catering Business With Video
Once you understand why video works, the next step is understanding how to use it. Following are three tips for using video to boost your business: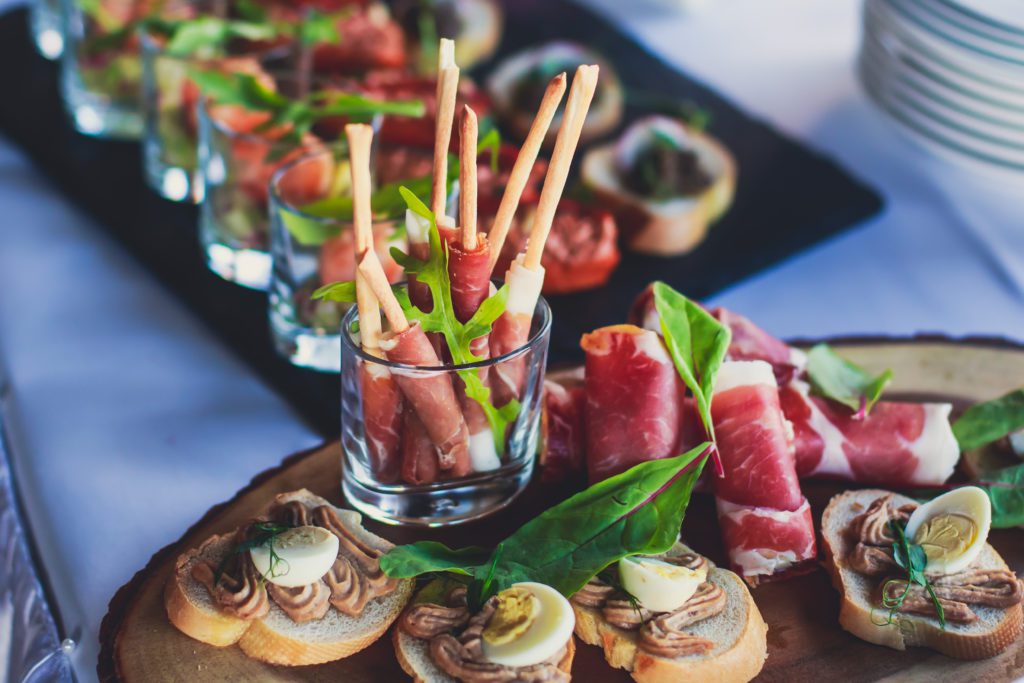 1. Share your story in a 3 to 4-minute introductory video: People today want to see and hear the people behind the catering company before they will engage. A video serves to humanize you and your staff and is a great way to let potential customers get familiar with you and your company. Many of the events you are catering, such as weddings, are likely very personal, important events in your customers' lives. Sharing your own story, company history, services, and advances through video will make an intellectual and emotional connection with the viewers. Visually demonstrating your offering, will help potential customers trust they're making the right decision by inviting you to be a part of their special day.
2. Develop your videos for your different target audiences: If you cater to a variety of types of events, create different videos showcasing your work for each. When you're getting started, ask yourself three questions; What type of events bring in the bulk of your profits? Do you have photos and videos that illustrate your work at these types of events? What is important to the customers who hire your catering company for these types of events?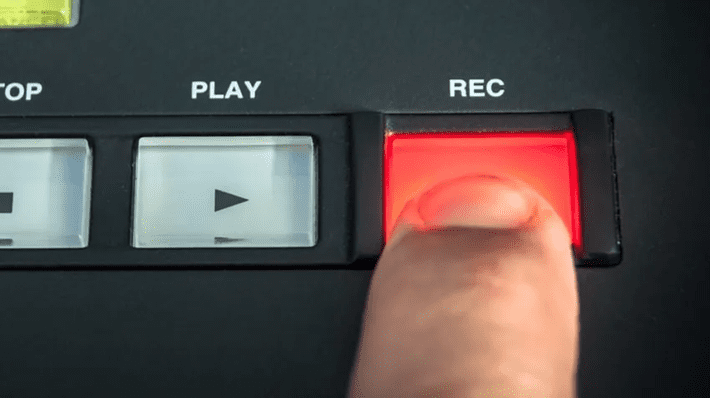 3. Showcase happy customers: In the Animoto survey, 86 % of those surveyed say they find customer testimonials extremely helpful in making purchase decisions. A video showcasing your happy customers can help build trust. When new customers hear from others that you've worked with successfully in the past, it will help them feel confident in their decision to work with them as well.
Once you've answered these questions, you can begin creating videos catered to each of these audiences. For instance, show some examples of how the food looks on display at some of the events you've previously catered to give customers an accurate picture of what your food might look like at their event. You can publish these videos on your website, as well as in places you advertise for these specific types of events.
Catering Videos -Social Media
Once you have your videos produced, put them to work on your website and combine them with social media marketing. Unlike print advertising, social media can be tracked and delivered to precise target areas. Video production and efficient social media advertising is the most economical marketing tool available for catering operators today and are the 2 key elements for booking new customers.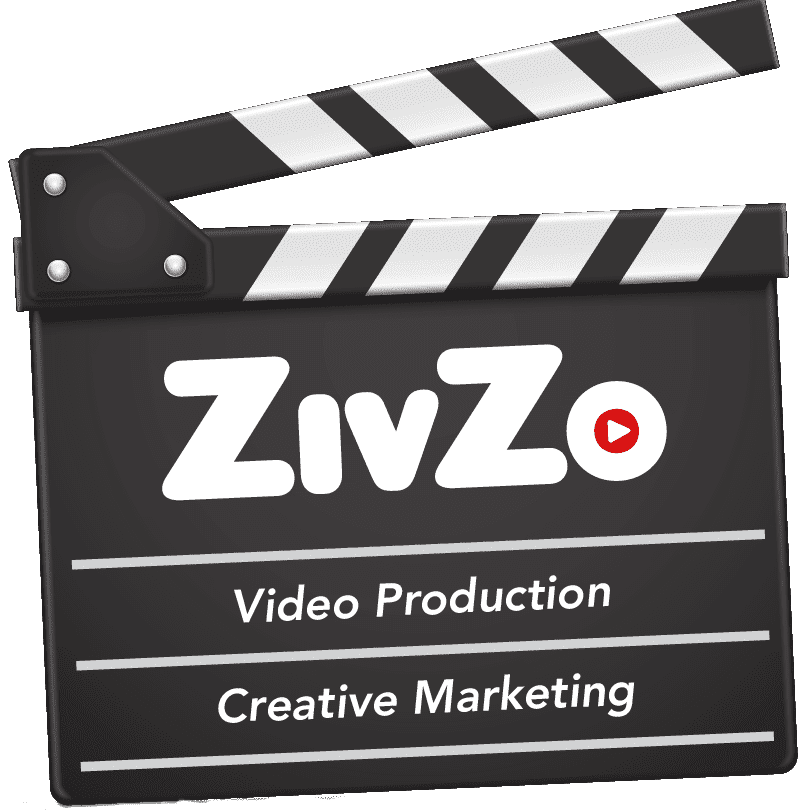 Research has revealed that video marketing on social media will increase caterer's bookings by upwards of 40% and in some cases even a lot more. Video now makes up over 80% of all social media and video viewers retain 95% of a message when they watch it in a video, compared to 10% retention when reading text. Bottom Line: video combined with social media delivers substantial results for most businesses, but the benefits for catering companies are unparalleled.
QR-Codes Help Caterers & Connect All The Dots!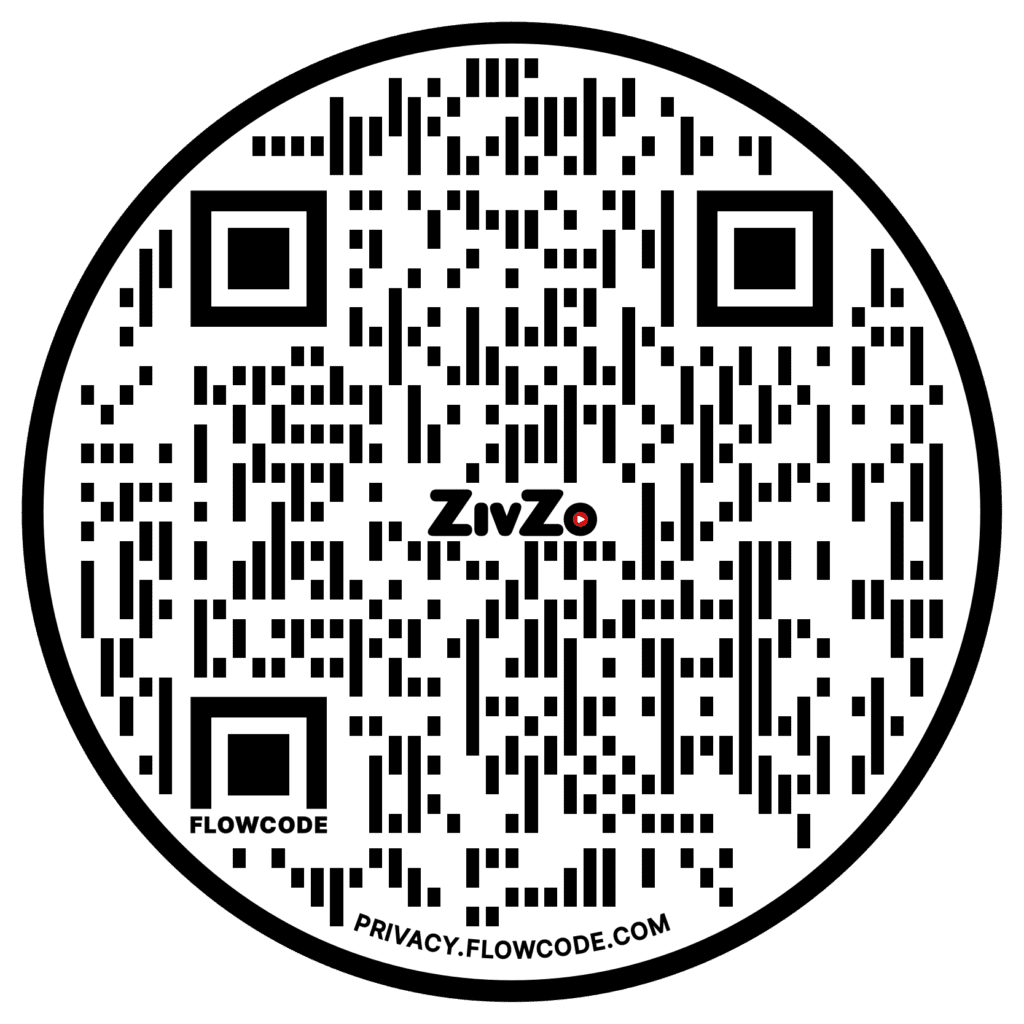 Q-Codes have been around for over 20 years and became mainstream during the pandemic. QR-Codes are a great connector that enables websites and videos to be seen when scanned with a smartphone. This enables anyone with a smartphone to scan the QR-Code on any printed product to connect to a website, video, or landing page. QR-Codes can be placed on stationery, business cards, print advertisements, signs, brochures, cars, trucks-just about anything.
QR-Codes are now being used by catering companies more than ever before on all sorts of printed materials such as print ads, business cards, proposals, menus, signs, and displays.
If your catering company is doing any sort of print advertising or direct mail marketing, a QR-Code is a must. Think about the impact of receiving a mailer and the recipient can scan the QR-Code and see an engaging video about your company! QR-Codes are also trackable, so you know how effective your marketing campaign is working. QR Codes linked to videos are a great free tool for caterers!
Hire A Qualified Video Production Company
Anyone with an iPhone can make a video for next to nothing. However, that is not what you are paying for. You are paying for results and a return on your investment! A qualified video production company knows how to write an engaging and compelling script that will deliver a return on investment and fantastic results. Finding a video production company that provides the ability to write a great script, obtain experienced talent, shoot, edit, add a soundtrack, and add all the bells and whistles to your video is well worth the money. Don't cut corners, engage a video production company that has the experience, references, and a track record of success, like ZivZo (ZivZo.com)
Don't cut corners, engage a video production company that has the experience, references, and a track record of success, like ZivZo (ZivZo.com)
Call Us At (833) 948-9663 or Fill Out The Form Below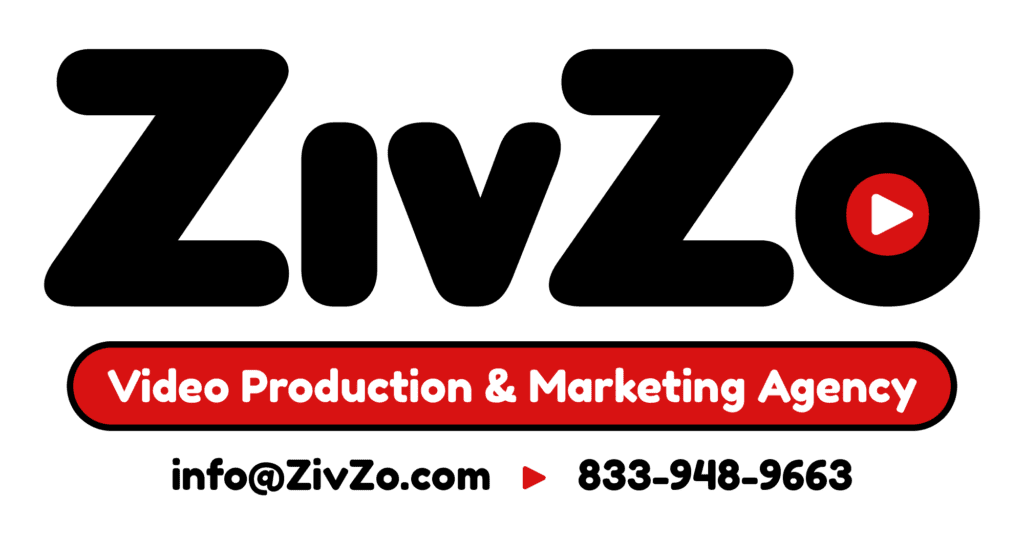 Statistic Data Published: Jan 24, 2021, by Matt Mansfield In Marketing Tips 70, Published May 10, 2021, Animoto Survey Published 2021. & Staggering Video Marketing Statistics for 2021 By Kristen McCormick in World Stream