Private Jet Bookings Fly High w/ Video Brochures
By Benson Fischer
The Best Marketing Tool On The Planet!
ZivZo's fully customized Video Brochures and Video Boxes are the most innovative and powerful marketing tool available! Video Brochures are self-contained audio-visual presentations highlighting your private jet company's services. They provide the most effective marketing technology on the planet that allows a thin high-definition LCD screen to be built into a hardcover folder customized to your liking.

Video Brochures and Video Boxes are excellent tools for selling private jet services for several reasons: private jet services are a luxury product, and Video Brochures allow potential clients to see the jet in action, both in the air and on the ground. This is much more effective than traditional print brochures, which may not be able to convey the experience of being on a private jet.
Demonstrating Luxury & Exclusivity:
Private jet services are a luxury product, and Video Brochures and Video Boxes will convey the premium and exclusive nature of the service. Video Brochures will significantly improve potential clients' understanding of the luxury experience of flying private by showcasing the sleek design, comfortable interiors, and high-end aircraft amenities.
Highlighting Customization Options: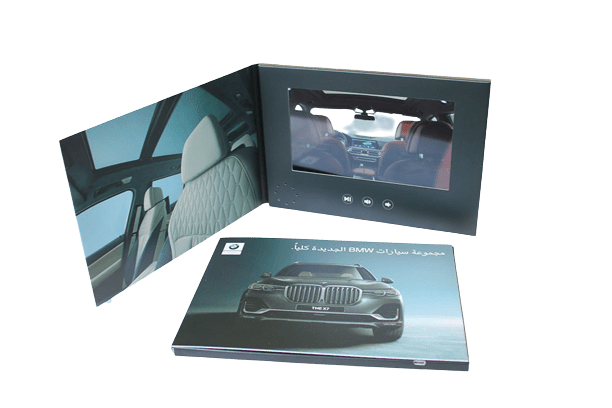 Video Brochures can be customized to showcase the various options for private jet services. Video Brochures provide a clear understanding of all the options for in-flight catering, entertainment systems, and other features that can enhance the overall experience for clients.
Providing A Virtual Tour:
Video Brochures will give potential clients a virtual aircraft tour, including the cabin, cockpit, and other areas. Potential clients will clearly understand the layout and features of the aircraft, as well as the level of comfort and luxury they can expect from the luxury service.
Portability: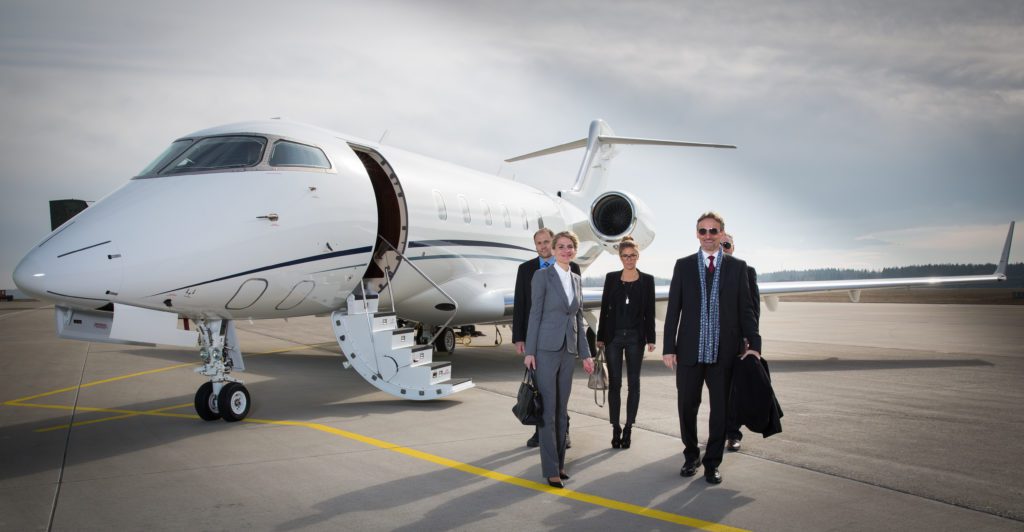 Video Brochures are portable that can be hand delivered, mailed, and taken to events and meetings with potential clients making them an ideal tool. They will be easily shared and viewed on the go, which will help to increase exposure and generate interest in the private jet service. Video Brochures are so unique potential clients will show them to their friends and colleagues, which will also help market your private jet services to several potential new clients.
Customization:
Video Brochures can be customized to showcase the specific features of a particular jet, such as its size, comfort, speed, and amenities. Video Brochures make it easy for potential clients to understand the service's unique selling points, allowing for a more informed decision.
Branding: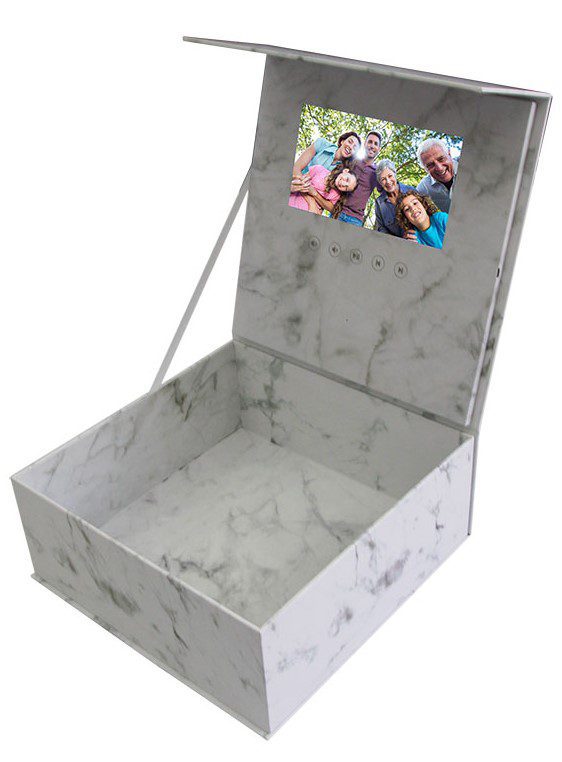 Video Boxes are ideal for gifts and an extremely effective way to deliver your gift and message at the same time. Video Brochures and Video Boxes, build brand awareness and showcase the overall brand image of privet jet services. Video, combined with Video Brochures and Video Boxes, will establish and enhance the brand as a trusted and reputable source for high-quality private jet services.
Multiple Videos:
Video Brochures and Video Boxes are flexible, allowing up to 10 different videos to be encompassed into a Video Brochure. Videos may be mixed and replaced from any computer to give potential clients a customized video presentation. Also, video run time can be a few minutes or several hours.
Pricing:
Video Brochures start at $23 per unit, depending on the screen size and the number of units purchased. Video Boxes are not standardized and only priced when the size and shape are designed.
ZivZo-Your-One-Stop-Shop:
Best of all, ZivZo does all the heavy lifting; graphic design, scriptwriting, shooting, and editing videos. We will even have your customized Video Brochures delivered to your desired recipients. Turnaround time is typically 30-45 days.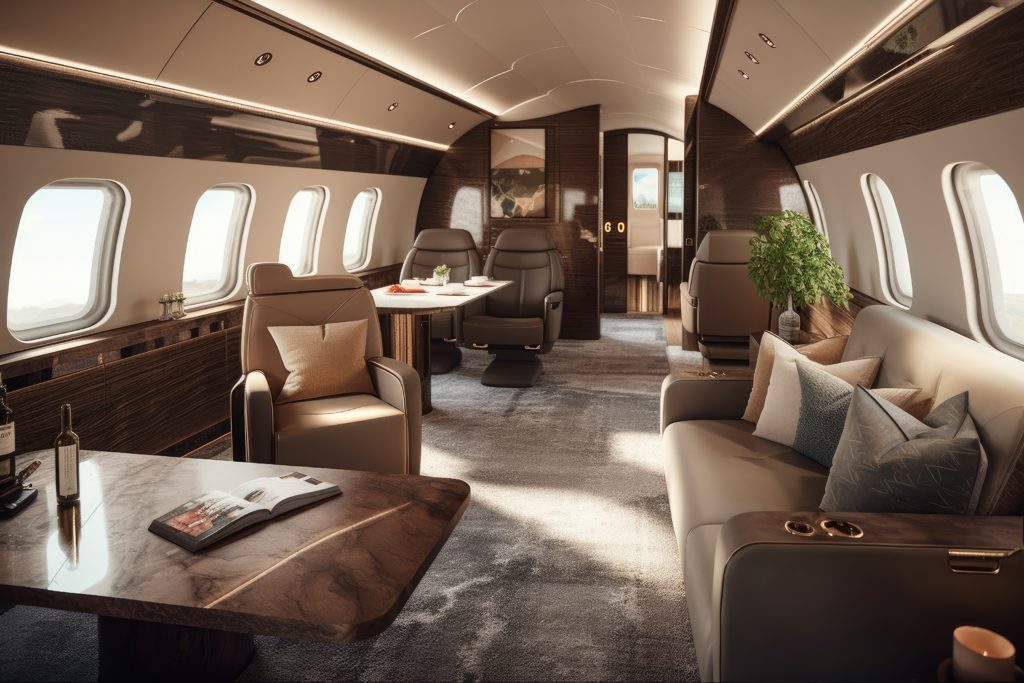 Video Brochures are a powerful tool for obtaining private jet clients because they allow potential clients to experience the product in a way that traditional print materials cannot. Video Brochures also are a valuable educational tool that will reduce the manufacturer's warranty calls and expenses.
Pricing Based On Size, Quantity, Screen Size & Options:
Custom Size & shape
Full-Color Graphic Design & Printing.
Matte or Soft Touch Lamination
Script Writing, Video Production, Editing & Soundtrack.
Loading Videos To Brochure
Screen sizes- 3″, 4, 5″, 6, 7″, 8″, or 10″ IPS High-Resolution Screens.
Video Format-MP4/WMA/AVI/RMVB/ & More
Touch Screen or Up to 10 Separate Manual Video Buttons
Videos Can Be Changed & New Videos Uploaded From Any Computer
Memory From 128m to 16GB
Video Play–Open & Auto-Play or Manual On/Off
Speakers w/Volume Control
2 Rechargeable Battery
Data /Charge /AC Cord
Contact ZivZo To Learn More About Video Brochures & Video Boxes