Video Bio's & Elevator Pitches Payoff for Real Estate Brokers & Agents
By Benson Fischer
It's time to up your game!
 If you're one of the 40,000 residential or commercial real estate Brokers or Agents in the DC metro area competing for new business, you know that getting a face-to-face meeting with potential residential or commercial real estate clients is nearly impossible in today's world.  However, Brokers and Agents utilizing professionally produced 30 to 60-second Video Bio-Elevator Pitch type videos have seen a dramatic increase in obtaining new clients. Research has revealed that Video Bio's-Elevator Pitch videos will increase a Broker-Agent ability to obtain new clients by a whopping 73%.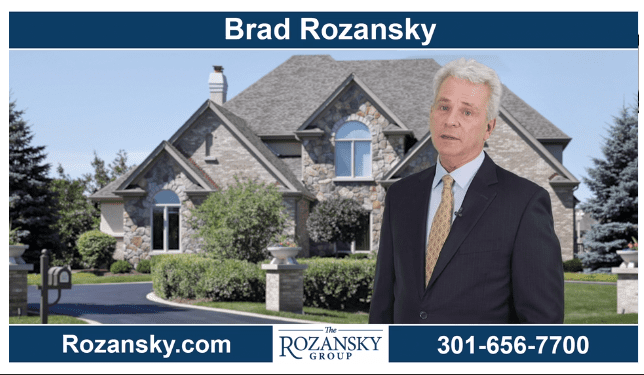 According to the 2021 Real Estate Marketing Trends Report, video marketing is the top-ranking marketing tool every Broker-Agent must have in their toolkit because 80% of decision-makers would rather watch a video than read text. Buyers, Sellers, Tenants, and Landlords all want to see you and hear you before they engage. Video builds that important trust, rapport, and most important, video humanizes you and is vital, especially if you are dealing with potential clients that are out of town. An email, letter, or a real estate brochure does not have the impact of video.
Once potential clients see your Video Bio-Elevator Pitch, you will notice your phone calls will be answered and those hard-to-get face-to-face meetings will start to roll in! Including a Video Bio-Elevator Pitch in emails will increase the click-through rate by 68% and reduces opt-outs by 75 percent.
A customized Video Bio-Elevator Pitch is the most effective marketing tool a real estate Broker-Agent can have to obtain new clients. So, if you want to be a top producer, it's time to up your game and get yourself a customized, professionally produced video. Don't cheap out and try to do it yourself or by having friends use an iPhone because you only get one chance to make a first impression. Get your Video produced by professionals, it truly makes a difference.
ZivZo produces the video in our studio in Rockville, MD, or, if a Real Estate office has a large enough staff, ZivZo will set up a temporary studio in the office and shoot the videos there. ZivZo delivers the video in a downloadable file and provides a link so the video can be attached to every email the Agents sends out and uploaded it to every social media platform.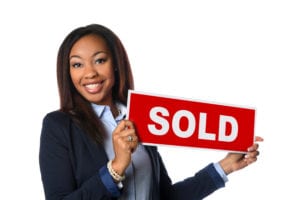 In addition, ZivZo provides a QR code that can be placed on signs, brochures, and on flyers & postcards so potential clients can scan the QR code with their smartphone to see and hear the Agent deliver an introduction or elevator-style pitch. Video is the next best thing to being face-to-face with a potential client.  ZivZo also offers marketing programs to get the Agent's video seen all over the internet and can also pinpoint any specific market area. Best of all, it is the most effective and economical marketing tool available. ZivZo video packages start a only $499.
Video has been used to market residential and commercial properties for several years and research has revealed that 85 percent of Buyers, Sellers, Landlords, and Tenants want to work with Broker-Agents who use video to market real estate, simply because it works. Residential and Commercial properties marketed using video get 400% more inquiries than properties without video marketing. Including video in emails doubles the click-through rate and reduces opt-outs by 75 percent.
Don't Cut Corners, Hire A Qualified Video Production Company
Anyone with an iPhone can make a video for next to nothing. However, that is not what you are paying for. You are paying for results and a return on your investment! A qualified video production company knows how to write an engaging and compelling script that will deliver a return on investment and fantastic results. Finding a video production company that provides the ability to write a great script, obtain experienced talent, shoot, edit, add a soundtrack, and add all the bells and whistles to your video is well worth the money.
Don't cut corners, engage a video production company that has the experience, references, and a track record of success, like ZivZo (ZivZo.com)
Call Us At (833) 948-9663 or Fill Out The Form Below