Medical & Dental Video Marketing
By Benson Fischer
Do You Want To Grow Your Medical Practice?
Popular healthcare channels such as Dr. Pimple Popper, Healthcare Triage, and Dr. Beau Hightower are run by actively practicing medical doctors and get millions of views each month from people all over the world. It stands to reason that your medical practice or healthcare business can benefit by creating videos for a worldwide audience. But how should you go about it?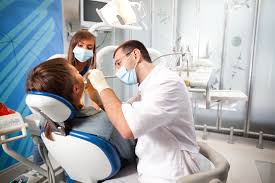 Videos should be a big part of your medical marketing plan. Video marketing revenue-generating process will engage viewers, reading text will not. Over 80% of social media is now video. Believe it or not, research has revealed that over 84% of potential patients would rather watch a video than reading text and videos create an emotional and intellectual connection between the medical professional and the viewer. Patients retain 90% of the information from watching a video against a 15% retention rate when reading text
Over 64% of viewers who watch an "explainer video" on a medical website to learn about a medical procedure, subsequently sought out a medical professional and it is estimated that 23% to 49% of them had the procedure performed. Medical practices using video grow revenue 49% faster year over year than medical practices without video.
Bottom line: Video marketing is the most effective and economical marketing tool available for medical practices to engage, educate their patients and to obtain new patients.
Direct to consumer video marketing allows you to speak directly to your patients and potential new patients. Filming it with a shaky cell phone is not going to cut it. Don't cheap out or try to do it yourself by hiring a 15-year-old or your next-door neighbor with a video camera or an iPhone to produce your videos! You are a medical professional, not a video production expert who is trained in scriptwriting, shooting video, lighting, sound, and editing. Most importantly, a professional video production company will deliver effective videos that will engage potential new patients and turn them into revenue-generating patients. You want your video to be produced by a professional video production company that understands how to create videos that will engage patients and potential new patients that will result in increasing your patient base. Your return on investment is well worth it!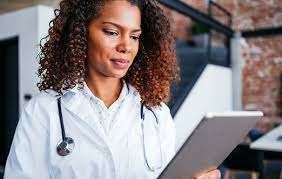 Videos provide the absolute best way to craft, control, and convey any message to an unlimited number of recipients that will see the presentation in its entirety without interruption. Put them all over your webpage and on social media! Videos can be linked to a QR Code that can be placed on print ads, business cards, postcards-mailers, signs, invoices, information packets-just about anything printed allowing the video can be viewed when scanned with a smartphone. Your videos will be seen on every medium!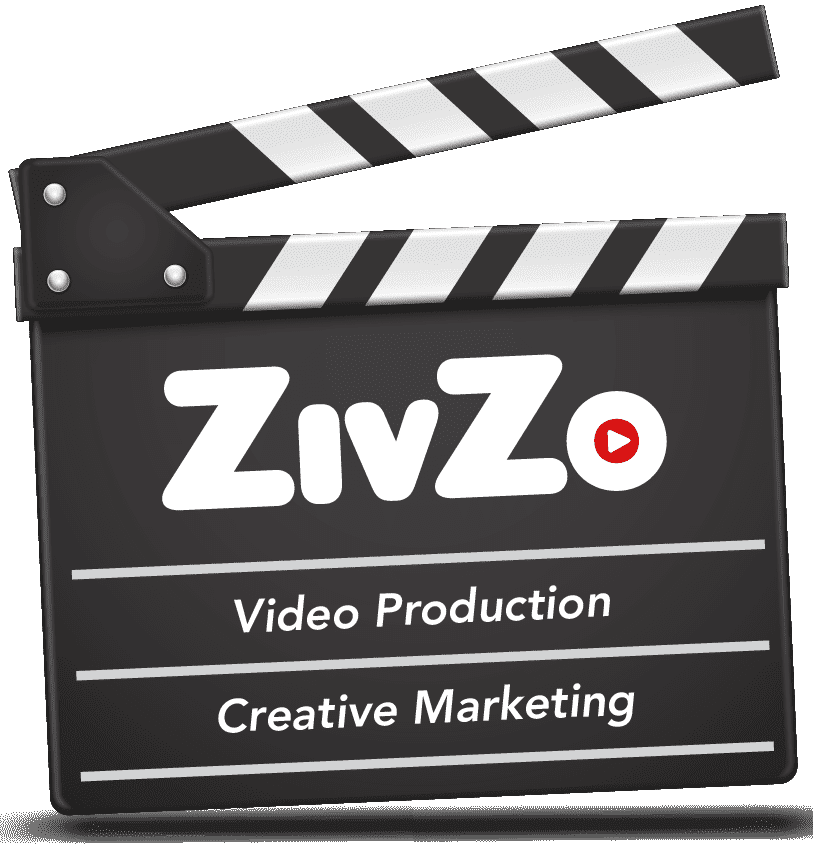 Why Invest in Video Marketing for Healthcare?
Builds Your Brand Image
Video marketing is an easy way to build a brand image. Why? Because on video, you can present your medical practice, however, you want. You can be seen as empathetic, knowledgeable, reliable, and all the things that make an effective healthcare practice.
Makes You an Authority
By sharing information (especially new and valuable information), your medical practice can become an authority in your space. For example, if you provide bariatric surgery and you have videos that talk about various weight-loss options, protocols for patients, and success stories, your videos can become a source of important information. By connecting your medical practice to your videos, your practice becomes an authority, and being an authority will drive new patients to your office.
Healthcare Video Marketing Best Practices
Educate And Inform Your Audience.
Your video content needs to impart important information to your audience. Medicine and health are very complicated, and most patients are simply not very health literate. If your video content improves the health literacy of your patients by using certain terms correctly, explaining what certain jargon means, and expounding on the impact and importance of said jargon, your content will be easier to watch while also being more informative as a result.
Be Empathetic.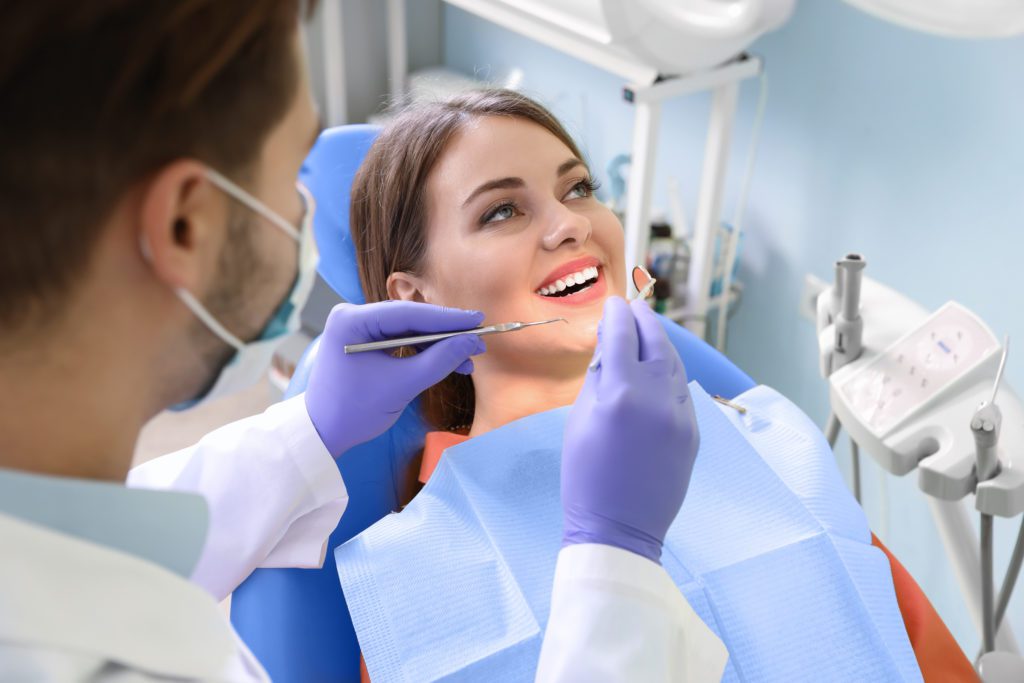 Health issues are worrisome for patients. Just thinking about going to a hospital or clinic makes some people uncomfortable. For this reason, you want the people in your videos to be relatable while also making your audience feel like they're not dealing with their issues by themselves.
You want your video content to be receptive to your audience's worries. The people in your videos need to show the audience that they care about their issues and that the videos are made to help. It's not just about education: it's also about showing that you understand how your audience feels.
Solve Common Problems.
Good informational content adequately answers questions that people have about the topic that you introduce. The easiest way to do this is to look for common problems faced by your prospective patients and solve them with quick video explanations.
What Do People Expect Before They Come To Your Office?
What are common questions people have about certain conditions or health topics? By addressing these, you can solve common problems that patients often have, and this will open the door for new patients.
Don't Cut Corners, Hire A Qualified Video Production Company
Anyone with an iPhone can make a video for next to nothing. However, that is not what you are paying for. You are paying for results and a return on your investment! A qualified video production company knows how to write an engaging and compelling script that will deliver a return on investment and fantastic results. Finding a video production company that provides the ability to write a great script, obtain experienced talent, shoot, edit, add a soundtrack, and add all the bells and whistles to your video is well worth the money.
Don't cut corners, engage a video production company that has the experience, references, and a track record of success, like ZivZo (ZivZo.com)
Call Us At (833) 948-9663 or Fill Out The Form Below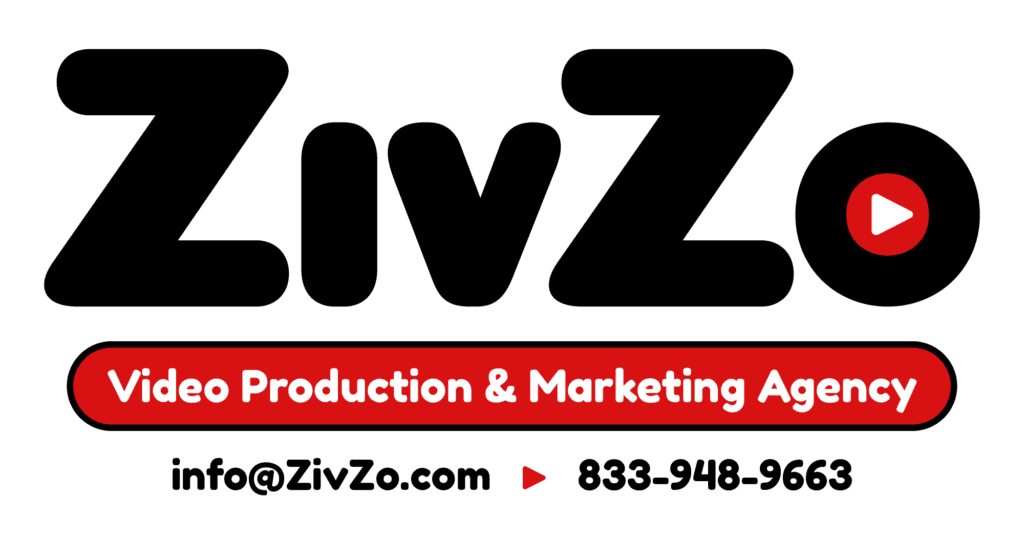 *Statistic Data
Published: Jan 24, 2021, by Matt Mansfield In Marketing Tips 70
Published May 10, 2021 – Staggering Video Marketing Statistics for 2021 By Kristen McCormick in World Stream