Hair Salons & Stylist Need Video!
By Benson Fischer
Videos should be a big part of your hair salon marketing plan. No matter what stats you're looking at, they all point to the same thing: you need video, and you need it now. Video statistical data is endless, such as people spend between 6-12-hours watching videos in the average week, and over 82% of social media is now video. Video marketing will engage viewers, reading text will not. Video is the most powerful and economic marketing tool available and combined with social media the results are spectacular!
Believe it or not, over 84% of potential salon clients would rather watch a video than reading text and video create an emotional and intellectual connection between the hair salon (an/or the stylist and the potential client). People retain 90% of the information from watching a video against a 15% retention rate when reading text.
Over 64% of viewers who watched a video about a hair product bought it and 53% who watched a stylist demonstration video subsequently booked an appointment at the salon and/or with the stylist. Hair Salons that use video grow revenue 49% faster year over year than hair salons without video.
Hair Salons & Stylist Need Video, And Need It Now!
Hair salons and other service businesses were among some of the first and most eager to adopt video and combine videos with social media as their next marketing tool. After all, these are businesses that rely heavily on word of mouth and social sharing, so it would only make sense that it transfers to the online world.
The Internet offers so much more in the way of social promotion for these service businesses, making it easier than ever for brands to build a social following, increase their visibility, interlink all of their profiles, and keep their audiences engaged. Of course, you have to know what you're doing and how to do it, so there's a little bit of prep work involved here.
Before we get into the list of the people who can help you create a solid strategy of your own and offer inspiration, let's talk a little more about how you can use video marketing for your salon. There is a lot more than you might think, And Versatility Is Going To Be A Big Part Of Your Success.
How To Incorporate Videos In Your Hair Salon Marketing
The biggest reason people get hung up on trying to figure out what to do with video marketing is that they limit their thought process to standard commercial-style ads. The Internet and sites like YouTube, Facebook, Pinterest, Instagram, TicToc, and even LinkedIn create the opportunity for you to do so much more than that. In fact, for hair salons specifically, there are at least a handful of great ways to create videos that engage different audiences, build your reputation, and help educate people on what you do.
How-To/Tutorial: This is probably the form of video content you're the most used to seeing already: you see loads of them all over social media. Here, you have the opportunity of bringing tutorials and tips to the expert level. What's better than showing people what they can expect when they come to you for services? You can even offer how-to videos for other stylists on different styles or services that you offer to your clients. Whether you're addressing other stylists or your clientele, these videos are a great way to educate and build your reputation at the same time. It might even become a fun team activity on a slow Monday or Tuesday afternoon!
Product Demos: You might be thinking – eh, product demos, isn't that the same at tutorials and tips? Not really, no. Product demos have the power to introduce… well, products. It's the perfect opportunity to discuss (1) the benefits of the product(s): Try to give 3 selling points (2) The products' ingredients: How they work and their unique benefits (3) How to use it: Is there a special application method? (4) The price and alternatives.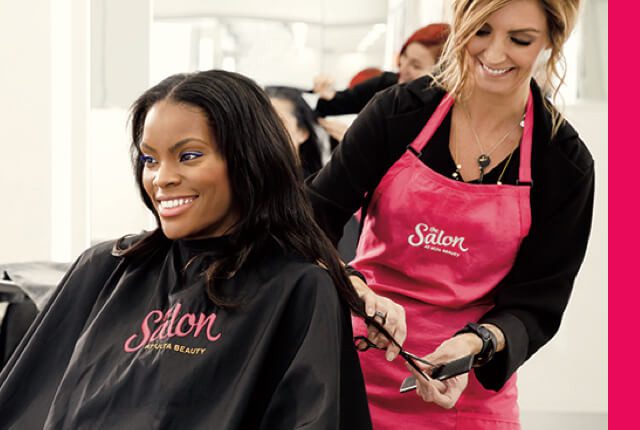 Product Highlights: This isn't just about selling your products. It's about showcasing the products that your salon supports and believes in. This is your chance to show people how these products work, how to use them, and even how you came to choose them for your salon. Spice it up by letting your stylists create videos of their own favorite products, too.
Spotlight: You can create an entire series of videos to spotlight all the stylists and other employees in your salon. Whether you create one video with a spot for each or a separate video for each staff member (we recommend the latter), you'll be able to create that relationship with your audience that's so important in this industry.
Salon Tours: Some people like to see where they're going or may appreciate getting a glimpse of how your business operates. You can create videos that provide a walk-through of your salon space or that showcase the different services, equipment, and products that you offer. It's a great way to introduce people and make them comfortable before they even arrive.
News/Current Events: A lot of clients like brands that keep them informed. If you run a video series on industry news or current events that will keep people aware of what's going on, you could get a lot of attention from different types of audiences. The salon industry isn't exactly changing at a rapid pace, but it's still good to be informed. Especially after the COVID-19 pandemic created new concerns about sharing close spaces, this kind of comfort is often invaluable to new clients considering visiting a business.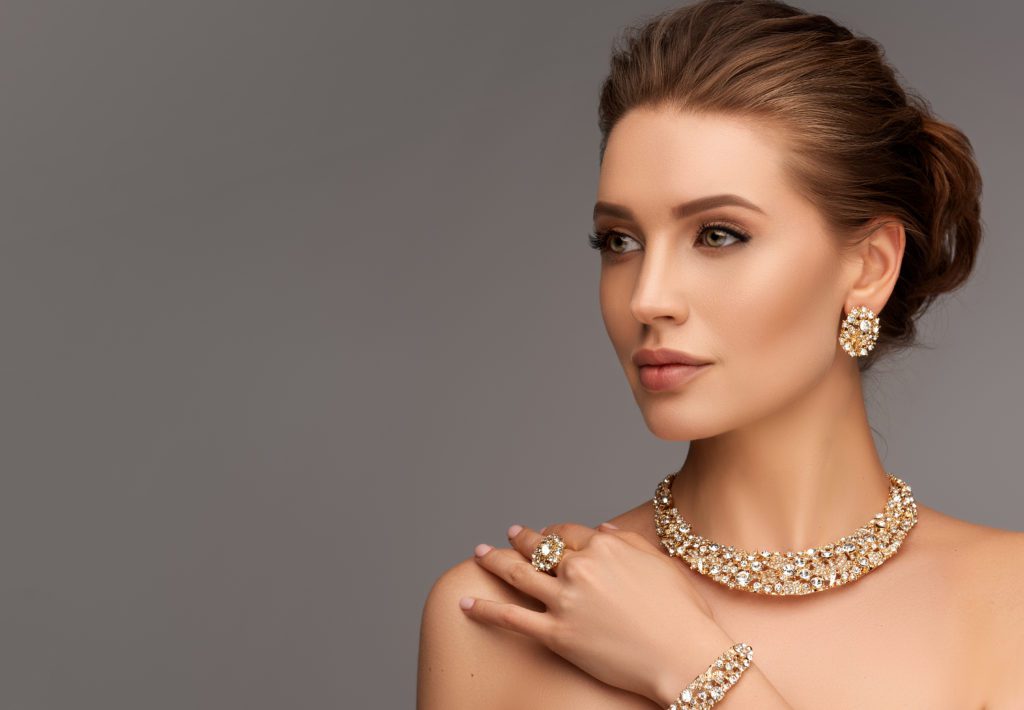 Customer-Generated Content; Another great way to get customers to engage with you is to put them behind the camera. I mean, who doesn't like to have a 5-minute of stardom?! This could be a before and after video of a treatment in the salon, or you could even run a competition asking for customers to showcase how they use your product and how much good it's done for them (you can offer a prize for this ;)!
Short Teasers: Do you have a special event coming up in your salon? Video content can be perfect to build anticipation for it. Or perhaps are you getting a brand-new line of products, hiring new staff, or even going to a trade show or a conference? You can easily create short teasers for these things. They give your audience an insight into your business, your interests, and finally, your eagerness to learn and better yourself.
Don't Cut Corners, Hire A Qualified Video Production Company
Anyone with an iPhone can make a video for next to nothing. However, that is not what you are paying for. You are paying for results and a return on your investment! A qualified video production company knows how to write an engaging and compelling script that will deliver a return on investment and fantastic results. Finding a video production company that provides the ability to write a great script, obtain experienced talent, shoot, edit, add a soundtrack, and add all the bells and whistles to your video is well worth the money.
Don't cut corners, engage a video production company that has the experience, references, and a track record of success, like ZivZo (ZivZo.com)
Call Us At (833) 948-9663 or Fill Out The Form Below