Aircraft Sales Take-Off w/ Video Brochures
By Benson Fischer
Video Brochures Are The Best Marketing Tool In The Aircraft Industry Today!
Selling commercial or private aircraft can be challenging, especially in a competitive market. Aircraft sales require a combination of the right marketing strategy, effective communication, and innovative ideas to capture the attention of potential buyers. Video Brochure is a highly effective marketing tool with a track record of delivering fantastic results.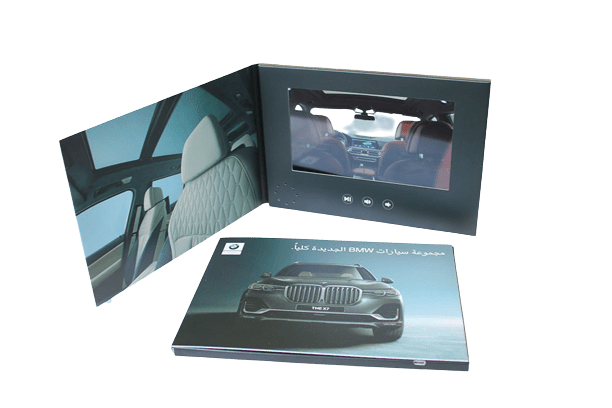 A Video Brochure is a printed brochure with a built-in video screen displaying video content. Video Brochures can be customized to feature up to a dozen promotional videos showcasing the aircraft's features, design, and capabilities. Below are reasons why Video Brochures will help sell more aircraft:
Innovative Marketing Tool:
Video Brochures are an innovative marketing tool that can help your aircraft stand out in a crowded market. They are relatively new to the market and not yet widely used, making them an excellent way to differentiate your aircraft from others in the market.
Captivating Visual Experience:
Video Brochures provide a compelling visual experience that can showcase the aircraft's features and benefits. The videos can highlight the aircraft's exterior and interior design, cabin features, seating arrangements, and other unique features that set it apart from its competitors.
Customized Marketing: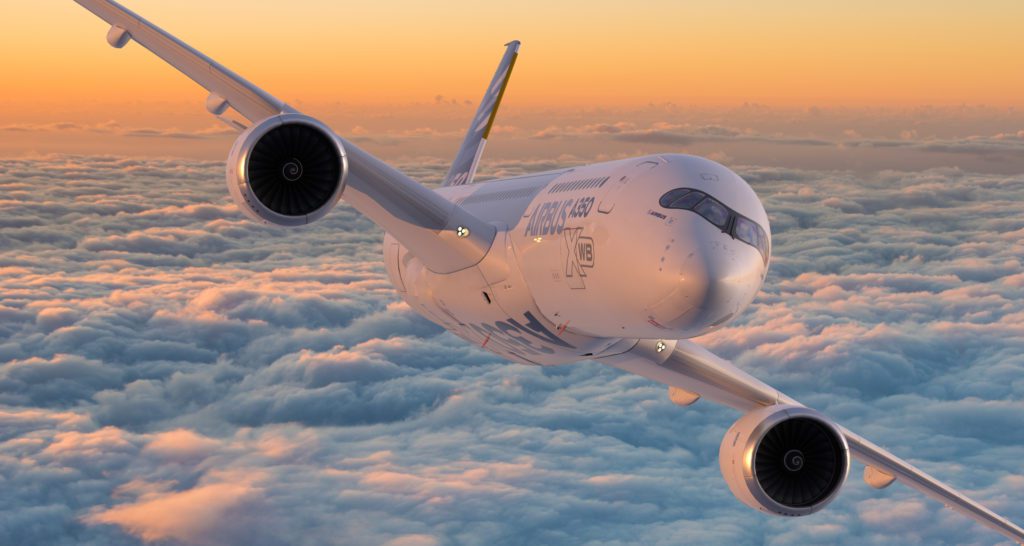 Video Brochures offer 100% customization to target specific buyers or segments of the market. Video Brochures are also very flexible, allowing you to change out videos to tailor the video presentation to feature a particular buyer's needs and preferences.
Convenience and Accessibility:
Video Brochures are easy to use and convenient for potential buyers to access. They can be sent via mail or delivered in person, making them flexible marketing tools for various situations. This convenience and accessibility will increase your marketing campaign's reach and impact.
In conclusion, Video Brochures are an effective marketing tool that will sell more commercial aircraft. They provide a captivating visual experience, can be customized to target specific buyers, are an innovative marketing tool, and are convenient and accessible, and inexpensive.
Utilize Video Brochures To Reduce Costly Warranty Calls & Warranty Work.
Educational Tool: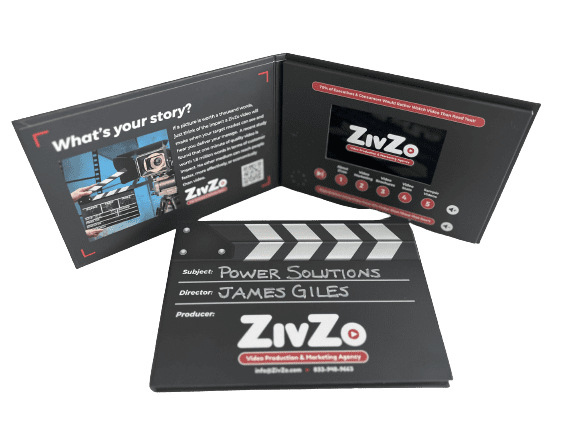 Sending a Video Brochure with every aircraft purchased will provide the end-user with operational demonstrations, best practices, troubleshooting, preventive maintenance, and safety procedures that will save the manufacturer time and money by reducing warranty calls and warranty expenses.
Improved User Experience:
A Video Brochure can provide a comprehensive overview of the aircraft's features, operating procedures, best practices, and preventive maintenance requirements. Video Brochures will help the end users understand how to operate and maintain the aircraft and reduce user errors or accidents.
Cost Savings:
By educating end users on best practices and maintenance techniques, the manufacturer can help prolong the life of the aircraft and reduce the need for costly repairs or replacements. Video Brochures benefit customers by reducing their overall costs of ownership and increasing the aircraft's resale value.
Differentiate Your Company:
Sending a Video Brochure with every airplane sold can help to differentiate your company from competitors. It shows that you are willing to go above and beyond to provide exceptional service and value your customers. Overall, sending a Video Brochure with the purchase of an aircraft can benefit both the manufacturer and the end user by improving the user experience, reducing costs, and building customer loyalty.

One-Stop-Shop:
Best of all, ZivZo does all the heavy lifting; graphic design, scriptwriting, shooting, and editing videos. We will even have your customized Video Brochures delivered to your desired recipients. Turnaround time is typically 30-45 days.
Pricing Based On Quantity & Options:
Custom Size & shape
Full-Color Graphic Design & Printing.
Matte or Soft Touch Lamination
Script Writing, Video Production, Editing & Soundtrack.
Loading Videos To Brochure
Screen sizes- 3″, 4, 5″, 6, 7″, 8″, or 10″ IPS High-Resolution Screens.
Video Format-MP4/WMA/AVI/RMVB/ & More
Touch Screen or Up to 12 Separate Manual Video Buttons
Videos May Be Changed & New Videos Uploaded From Any Computer
Memory From 128m to 16GB
Video Play–Open & Auto-Play or Manual On/Off
Speakers w/Volume Control
2 Rechargeable Battery
Data /Charge /AC Cord
Contact ZivZo For More Information About Video Brochures