VIDEO RINGS THE BELL FOR HOTELS
By Benson Fischer
One minute of video is worth 1.8 million words in terms of customer impact & no other medium can reach people faster, more effectively, or more economically than videos!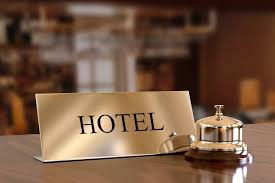 Hotel Operators are at a huge disadvantage if they are not using video marketing in today's digital world. If hotel operators are looking to increase engagement and traffic to their websites, then a video must be a part of the marketing plan. Video is the most sought-after form of content on the internet and hotels have seen a dramatic increase in year-over-year revenues when implementing video marketing programs. Video results for hotels book spectacular results because they are extremely versatile. Hotel videos can be utilized as a product video, explainer video, promotional video, educational video, back scene video, or virtual tour video.
Video Delivers More Resivations
Upwards of 8o% of hotel owners agree that video marketing combined with video content on their websites is a huge factor in booking reservations. Research has revealed that 78% of people surveyed utilize hotel videos on the Internet and of those people, 63% booked a hotel room after viewing a video. Surveys have also suggested that a video is absorbed 60000 times faster than a written text as watching a video is easier in terms of cognitive effort and 76% of consumers rely on videos for consuming brand information.
Video is easy to share, easy to digest, and easy to engage with. Hotel videos are not only utilized for booking rooms but they're also utilized for all aspects of the hotel including promoting; services, amenities, restaurants, conferences, entertainment, etc. Videos provide a hotel the absolute best way to craft, control, and convey the hotel's message to an unlimited number of recipients that will see the presentation in its entirety without interruption.
How Hotels Can Use Video Marketing To Increase Sale
Any hotelier who is not engaging in video marketing or sharing video content of his hotel is missing out on the opportunity that video marketing has offered. As a hotel marketer, including video marketing, should be among your marketing strategies if you are serious about filling your hotel rooms.
Deliver a Specific Message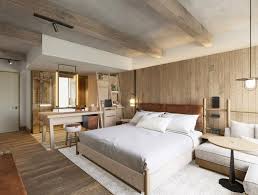 Video marketing will help you as a hotel marketer to pass a specific message to your audience. Perhaps as a hotel marketer, you want to encourage your audience to start booking directly from your hotel website and social media. Always have a specific message in your video that you wish to deliver to your potential guests. A good video can generate more business traveler traffic to your hotel website, which can improve direct booking numbers.
Promote a Specific Product or Service
When it comes to hotels, it is not about solely selling rooms. You can use video marketing to promote other hotels' products or services. These can be your hotel's wedding halls, conference rooms, spa and massage services, tour booking services, adventure packages, etc. Any product or service that your hotel is offering can be promoted through video marketing. When people are planning their events or holidays, they usually do some research and it is during this research period that they will watch these product videos which, in return, will help them to decide.
Educate Your Target Audience
Sometimes you find yourself in a situation where you keep answering the same question over and over again. This can be about the size and capacity of your wedding hall or conference rooms. Or about the facilities in your hotel. If this is the case, instead of answering these questions repeatedly you can simply make a video to educate your guests on this. This video will answer your FAQ and also attract your audience, thus bringing you more business.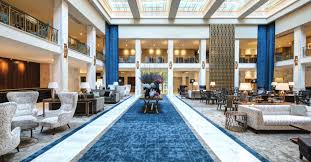 Focus on Quality
When it comes to video, quality matters. High-quality videos attract more views and engagement compared to the low ones. When the quality of your video is good, it will attract more bookings for your hotel. When your guest notices the poor quality of your video, they will lose interest and move over to the next video. So, it is very important that you only create quality videos…ie, hire a professional video production company.
Hire A Qualified Video Production Company
Anyone with an iPhone can make a video for next to nothing. However, that is not what you are paying for. You are paying for results and a return on your investment! A qualified video production company knows how to write an engaging and compelling script that will deliver a return on investment and fantastic results. Finding a video production company that provides the ability to write a great script, obtain experienced talent, shoot, edit, add a soundtrack, and add all the bells and whistles to your video is well worth the money. Don't cut corners, engage a video production company that has the experience, references, and a track record of success, like ZivZo (ZivZo.com)
The Numbers Prove It!
67% increase hotel booking when a video tour is available.
89% of leisure travelers watch videos online
118% year over year increase in travel-related videos
88% of YouTube travel searches focus on destinations.
65% of executives visit the marketer's website after viewing a video.
93% of business travelers watch videos online
66% of video viewers watch travel videos when thinking about a trip
64% of video watchers watch travel videos when choosing a destination
57% of people watch travel videos when deciding on accommodations
31% of all internet users have watched travel videos
32% of online travel agents get more referrals from video marketing
88% of YouTube Travel Searches Focus on Destinations.
82% of marketing professionals name video content with the best ROI.
Don't cut corners, engage ZivZo (ZivZo.com) a full-service video production company that has the experience, references, and a track record of success.
Call Us At (833) 948-9663 or Fill Out The Form Below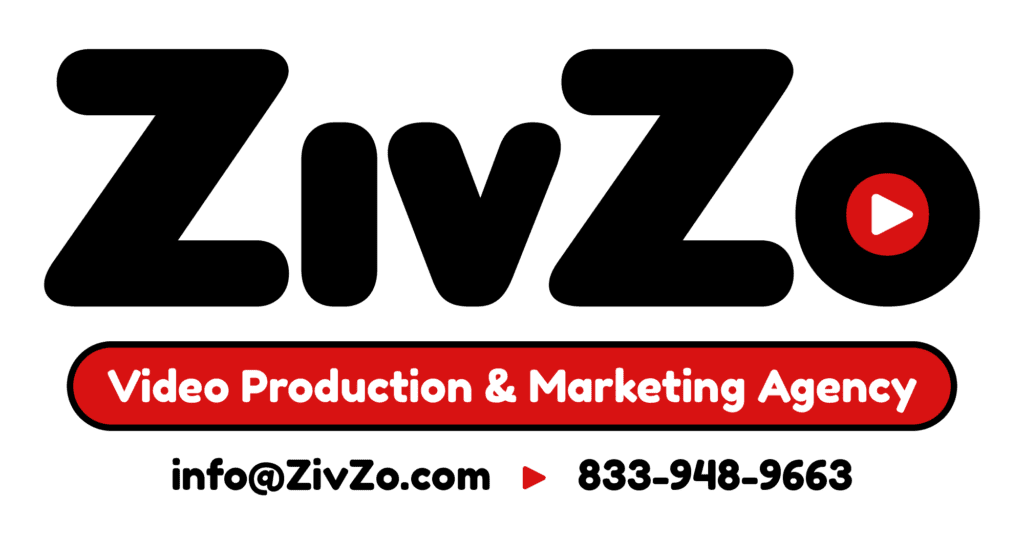 *Statistic Data Published: Jan 24, 2021, by Matt Mansfield In Marketing Tips Published May 10, 2021 – Staggering Video Marketing Statistics for 2021 By Kristen McCormick in World Stream